Board Certified in Criminal Trial Law
Ready to Fight for Your Future
With over 25 years of experience, the lawyer at Ronald L. Ecker II, Attorney at Law has what it takes to seek a fair outcome for your case. Mr. Ecker has successfully defended countless clients against charges of drug offenses, DUIs, violent crimes, burglaries, gun crimes, and more.

As an independent attorney in Brevard County, Ron is able to offer distinguished service to his clients. He will work with you directly to understand your individual interests, so he can build a strong defense, according to your current and future goals.

From his Indialantic, Florida firm, Ron represents clients throughout Melbourne, Palm Bay, and other Brevard County communities. No matter what you've been accused of, he's ready to take your call. For the high-quality and unwavering advocacy you need, reach out to Ronald L. Ecker II, Attorney at Law today and schedule a complimentary consultation.
Criminal Defense, DUI & Drug Offenses Attorney in Brevard County, Florida
Ron Ecker
Attorney at Law
Criminal defense attorney Ron Ecker earned his Juris Doctor in 1996 from Mercer University School of Law and has been practicing ever since. As a former felony prosecutor and board-certified criminal trial lawyer, his passion for justice and dedication to his clients shine through in court. Whether you've been charged with a DUI or any other crime, he believes you have rights worth fighting for. Get the advocacy you deserve in your corner today.
Why Hire Ron?
Years of Experience
Ron's career spans over two decades, with both prosecution and defense experience, as well as years of being a Board Certified Criminal Trial attorney.
One-on-One Attention
You need an attorney who prioritizes you. Get the focused attention you deserve with Ron.
Relentless Advocacy
From felony crimes to DUIs, criminal defense attorney Ron Ecker will fight for you.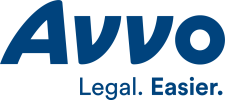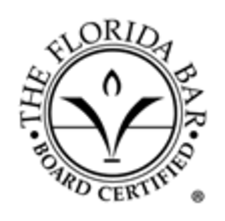 Testimonials
Hear From Former Clients
"My experience with Mr. Ecker was beyond amazing! When it was our time in court he was aggressive and knowledgable and in the end won our case."
"Attorney Ecker did an excellent job on my DUI case. He kept me well informed throughout the process and responded quickly & thoroughly to my requests and questions. Ultimately his efforts resulted in a reduced charge which saved my career."
"Part of my plea agreement specifically said no early termination. Ron used his expertise to get around this term of my deal and got me off probation 2 years early. I couldn't say enough about Ron and his work. He is truly a great lawyer and I would highly recommend him."
No matter what legal challenge you're facing, you should have a dedicated advocate by your side. Criminal defense and DUI & drug offense attorney Ron Ecker deeply cares about his clients and their futures. His lengthy criminal law career encapsulates both prosecution and defense experience, empowering him with the intuition required to handle even the most complex cases. His skill in the courtroom and focused commitment to his clients set him apart from other trial lawyers in the area.
You can also trust his firm with cases beyond criminal law. His wife, Tracy, is an accomplished family lawyer and ready to help you through a divorce, child custody agreement, paternity dispute, or any other family law issues. Regardless of the crime or family conflict you face, you deserve fierce advocacy. Get in touch with Ronald L. Ecker II, Attorney at Law to start seeking justice.